Spring background/web set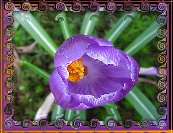 This set is linkware
Use the CatMar logo to link back to
http://members.tripod.com/b.karin/CatMarDesign/CatMar.htm
Do not link to the images on this page.
Right click to copy the graphics
to your own hard disk and
upload them to your own server.

I would like it very much if you'd let
me know what your finished page looks like!
You can e-mail me at
catmar@planet.nl
For customized or commercial use,
please e-mail us for details
My graphics are not to be used at sites
that advocate or contain
discrimination in any form
racism
extreme political or other
extremist views, ideas or beliefs
hatred and violence
abusive language
pornography in any form.
In all other cases:
Enjoy!