Cyber friends have a special bond.
They express this bondin creative gifts.
Have a look around in My Favorite Gifts Gallery...





An award presented to me by
Rose Moss.
Thank you so much, Rose!


Proudly showing you Vicki's
A Joyful Noise award!
Thank you, Vicki!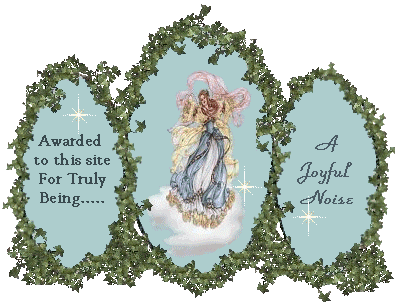 My dear friend Rosie passed away in 2002. I will always remember her. She's in a better place now...
I will always cherish Rosie's lovely and spiritual Easter Gift.
Click on the Cookie to visit Rosie's site.
---