One of Sean's favorite hobbies is
to know all about the Titanic.
We have made a couple of pages
about historical facts about this vessel....

Let's go back to the beginning of the 20th century.
We travel all the way to Europe.
To Ireland, as a matter of fact.
To Dublin, to be precise....

Historical overview

1908-1909:
Construction




of the Olympic
and Titanic
begins in
Belfast,
Ireland.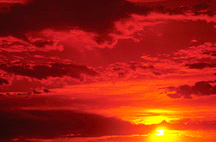 Up
Introduction
Sean's Dog
Sean's Cats
Sean's Rocking Crocs
Sean's Titanic Pages
Sean Happy 14th Birthday!
Sean's Millennium Halloween
Sean's Volleyball Page
Get Well Soon, Sean!
Sean's MM Christmas
Happy Valentine, Sean!
Sean's Easter Page
Happy Father's Day!